Concept, Set & Costume design Jérôme Delbey
Choreography Jérôme Delbey in collaboration with the dancers
Lights Jérôme Delbey & Magnús Helgi Kristjánsson
Music Richard Strauss ("Vier Letzte Lieder", "Malven") & Anna Þorvaldsdóttir
Costumes assistant Guðlaug Elsa Ásgeirsdóttir
Iceland Dance Company - World premiere 5 October 2012
"...when brothers and sisters will rot from an extinct day, swallowed by incandescent waves; from this howling ride will gush out the white hair of a new sun, of a new dawn"
Jérôme Delbey
A new piece inspired by nordic mythology, choreographed by the French choreographer Jérôme Delbey.
The poetry, complexity and richness of the Old Norse Eddas has often in history been shadowed by the Roman-Greek mythology. "Hel haldi sínu" tends to reexplore the creation and destruction of the world according to the ancient nordic faiths.
- Nominated for a "Gríman", the Icelandic Performing Arts Awards for best choreography of the year 2012.
© Jérôme Delbey - Hel Haldi Sínu - 2012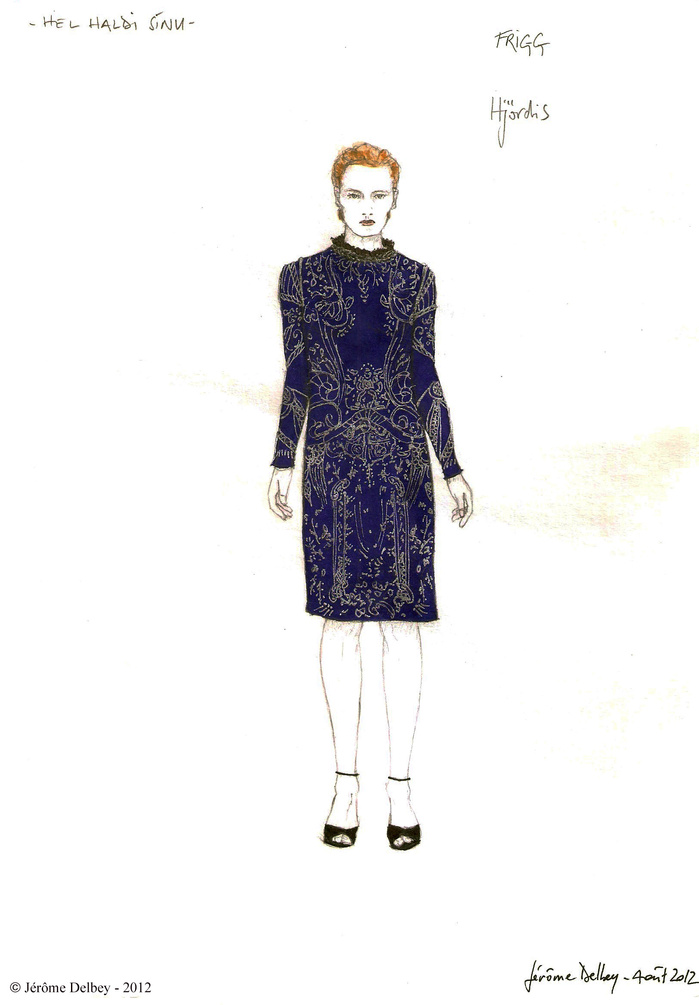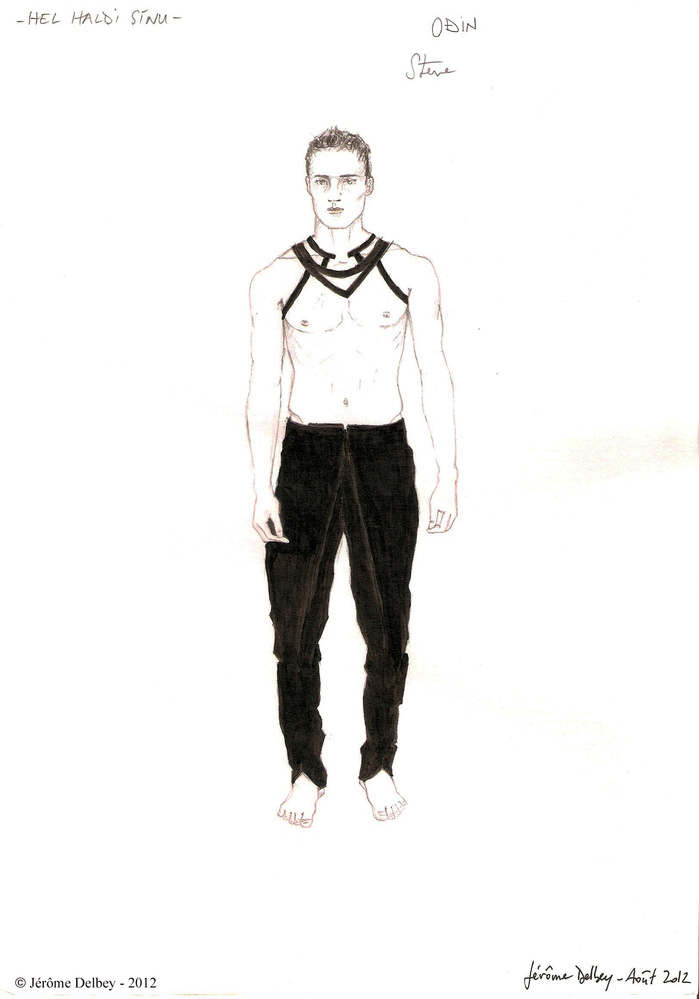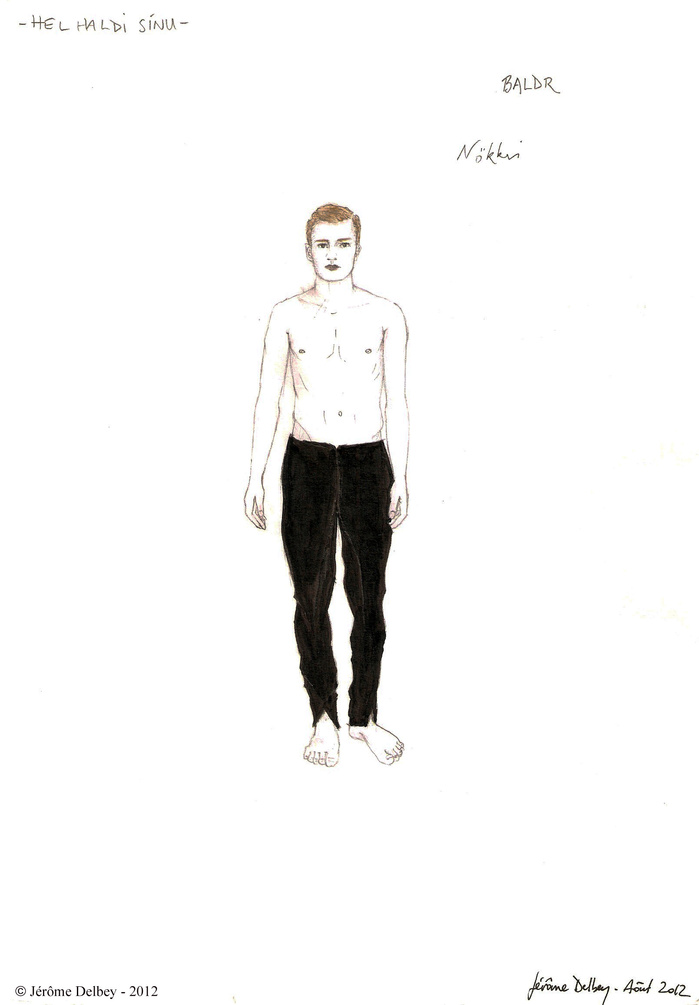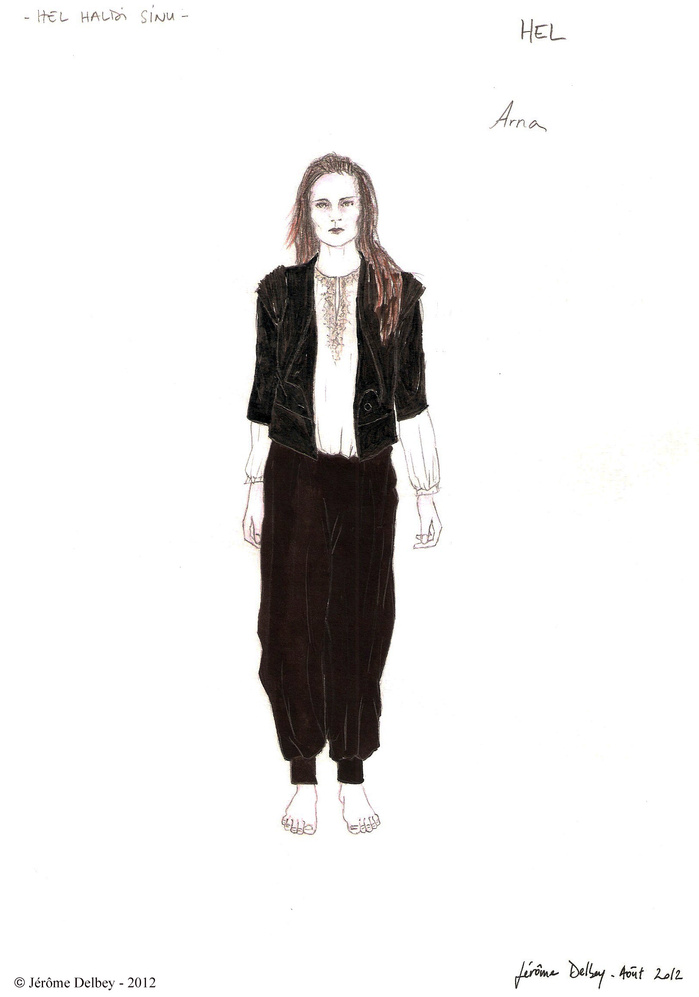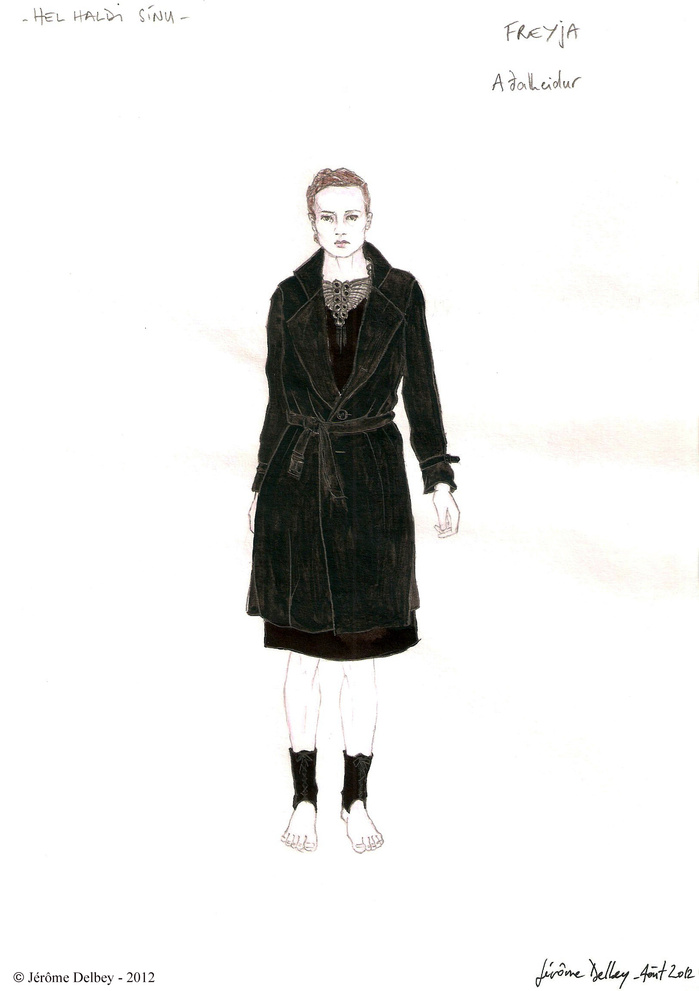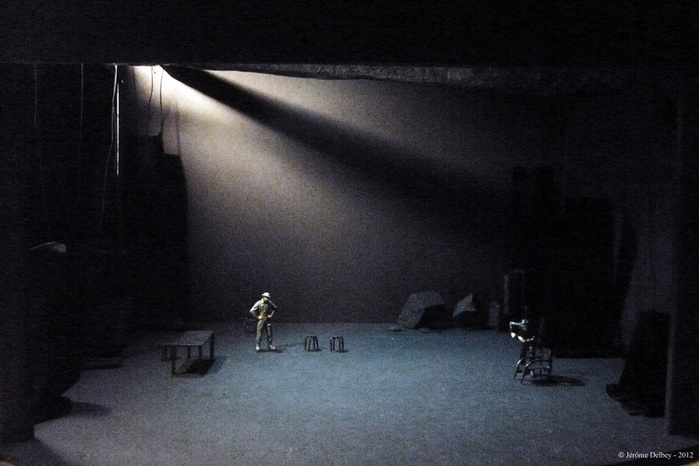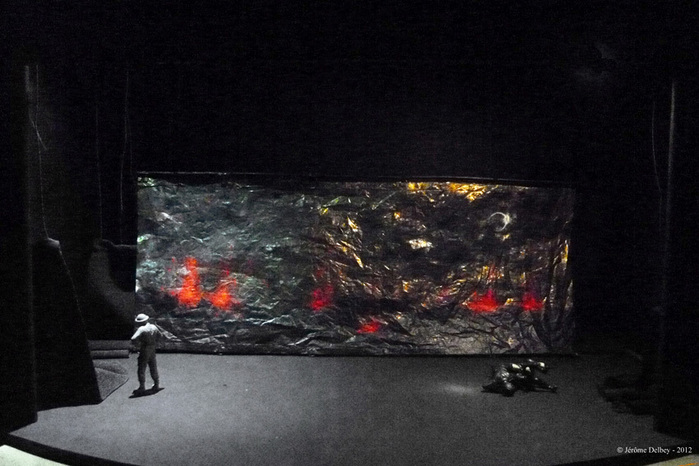 "The setting is aesthetically strong; costumes, set, lights and music complement each other and create a gloomy and dreamy atmosphere.
The piece is charged with excitement and melancholy, it´s sexy and very impressive. Different forces fight each other and death is looming." Viđsjá, 10.10.2012

"The setting of the piece is very dramatic and the movement language is abstract but at the same time very expressive and theatrical."
Morgunblađiđ, 09.10.2012

"☆☆☆ Strong piece where all aspects of the performance complement each other."
Fréttablađiđ, 09.10.2012"
Next:
I Shall Die In Florence_2012
See More ›